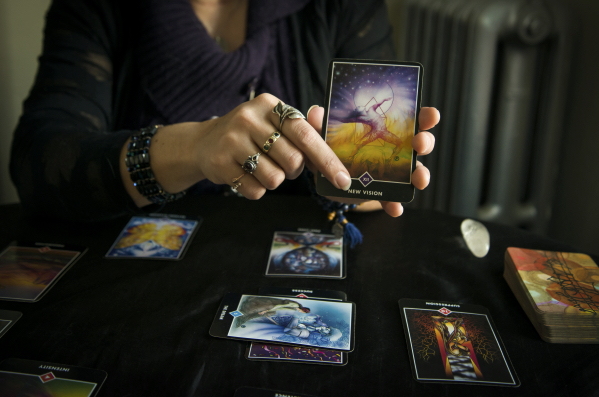 I'm so glad you want to work with me!
My calling is to help you see Truth even in the toughest situations, so that you may have enough clarity to find your way. I'll find the Beauty, too, though I can't promise it will always be pretty.
Please look over my Policies before you make your purchase, to be sure you know what to expect!
We're grandfathering in last year's prices until the Lunar New Year, because the Julian calendar is arbitrary 😂
Email Readings
– Notes From A Little Songbird
How did you know that?!"

"A little bird told me…"
I've always loved that cryptic response, so full of animistic magic and playfulness, and reminiscent of older times when we actually listened to the birds' oracular messages.
Let this 5'2″ songbird give you some insight and inspiration.
For a better email reading, please state your questions as concisely and clearly as possible, and aim to ask open-ended questions, rather than "yes or no" type questions. If you're just wanting some general guidance from the universe, let us know and we'll be happy to oblige!
---
The Roadrunner –

$15

 
The Roadrunner represents mental agility and quick thinking, flowing rapidly with changes.
Just want one quick little question answered? Need to ask a follow-up question to your previous reading? This is the choice for you. I'll draw 1-2 cards, depending on your question. 200-400 words. Often delivered within 12 hours! BEEP, BEEP!
Note: this reading is delivered as a standard email message, with a picture of the cards as an attachment. No PDF. Longer delivery times may apply on weekends, see my policies for more details.
---
The Swallow –

$40

 
The Swallow has a long tradition as a harbinger of luck, messages from spirit and omens. Quick-moving and high-flying, it sees far, and legends say it knows how to restore sight.
Ask me one question, and I'll pull 3-4 cards. Often completed within 24 hours!  300-600 words.
---
The Swan –

$90

 
The Swan represents intuition, grace, higher awareness, balance, transformation, inner beauty and healthy relationships.
Choose this option if you'd like a slightly more in-depth look at a situation, or if you have two questions you'd like to ask. I'll draw 5-10 cards depending on your question, and often we'll also pull a bonus Oracle Card for a closing message. If you'd like a Celtic Cross spread (a classic!), this would be your jam right here! 1000-1300 words.
---
The Raven –

$140
The Raven represents magic and mysticism, self-knowledge, healing and rebirth.
Choose this option if you're looking to dive DEEPLY into one situation, or if you have two or three situations you're wanting to get clarity on. I'll draw 10-15 cards depending on your question, and usually an oracle card for bonus guidance/closing remarks. 1500-2000 words.
Note: Depending on demand, this reading may take up to 72 hours to complete. Thank you for your patience!
---
Skype and In-person Readings
My favorite way to connect with you! Personal and immediate, I can get a feel for your vibe right away and we can get a LOT of insights in a short time! We'll chat live and pull as many cards as time allows, Tarot, Oracle Cards, Lenormand, pendulum, they're all on the table. Well, they'll be in a basket next to the table, but you know what I mean 😉
15 minutes:

$30

         
30 minutes:

$55 

       
---
Tarot At Your Event!
Would you like to add a fun and enlightening experience to your next event? Book me to do tarot readings for you and your guests! I love reading at all kinds of parties: birthdays, bachelorette parties, holiday parties, corporate events, yoga retreats, or a Thirsty Thursday! Rates vary depending on travel time (from Milwaukee, WI) and other variables. Shoot me an email to tarotjen (AT) gmail (DOT) com with your event details and we'll go from there!
I look forward to connecting with you! Namasté!